Teddy's Last Ride performing times at Planet Paradigm:
14:00 14:15 Locker scene Arno
14:45 15:00 Wooden constructions between dome and sun
15:25 15:45 Wooden constructions between dome and sun
20:15 20:30 Valhalla
21:00 21:20 Valhalla
21:45 22:00 Valhalla
22:15 22:30 Valhalla
22:45 23:00 Valhalla
Planet Paradigm is so close we can almost taste it. In light of this, we want to unveil a collab with Teddy's Last Ride. Find out more who they are, where they come from and what our collective plans look like for Planet Paradigm, Paradigm Festival and beyond.
Can you give a rundown of what Teddy's Last Ride is all about?
Teddy's Last Ride (TLR) is a dance and performance company based in Groningen. Our multidisciplinary approach shifts the focus of our work between storytelling, dance, visual art and pop. TLR was founded in 2017 from the desire to explore new ways of making and experiencing theatre, through an eclectic mix of art and pop culture that appeals to a broad and young audience.
How did the collab with Paradigm start?

Paradigm has been one of the first places where we performed since the beginning of TLR during a time when we were all still interns at Club Guy & Roni. It has always been a very fascinating place to perform in because of the experimental freedom. At the moment we are in an artist in residency program where we perform at different events of Paradigm's programming. We were present during A Paradigm of Excellence and will perform again at Paradigm Festival. Our goal together with Paradigm is to see how we can add an extra layer of performativity to the club events and how we can combine culture with the nightlife. We are super grateful and excited for this collaboration as we are able to test very radical ideas and we feel a lot of trust from the organization and the audience of Paradigm.
Can you reveal a little about the show and its theme?
Goodbye_porn, created by Agnese Fiocchi and Iacopo Loliva and directed by Iacopo Loliva, is an exploratory club experience about queer intimacy, club spaces and sexuality that aims to portray different ways we can be intimate with each other by deconstructing pornography and by removing the shame and taboos that often follow sexuality.
What can the audience expect from you and the show itself?
Expect surprising acts popping up out of nowhere, bodies moving, ecstatic dance moves and a lot of vulnerability, delicacy and risk taking. Our four performers, Viviana Fabiano, Daphne Agten, Arno Verbruggen and Lukas Karvelis, will take their audience through an exploration into pleasure and intimacy by sharing vulnerable moments amongst themselves and the visitors. From 8pm you can find us at the Valhalla stage during Planet Paradigm.
What does the future hold for you?
Initial exploration of ideas started in April with A Paradigm of Excellence and will continue throughout the program with a highlighting performance during Paradigm Festival.
In December, we will take Goodbye_porn to Grand Theatre and we'll have a big opener on 21st and 22nd of December. You're all invited to follow our journey by following us on
Instagram
and checking our 
website
. We truly hope this is only the first year of collaborating with Paradigm since there is so much potential and so much to discover and explore. Our dream would be to come back to Paradigm next season with a bigger team of performers who can reach out to more visitors at the same time.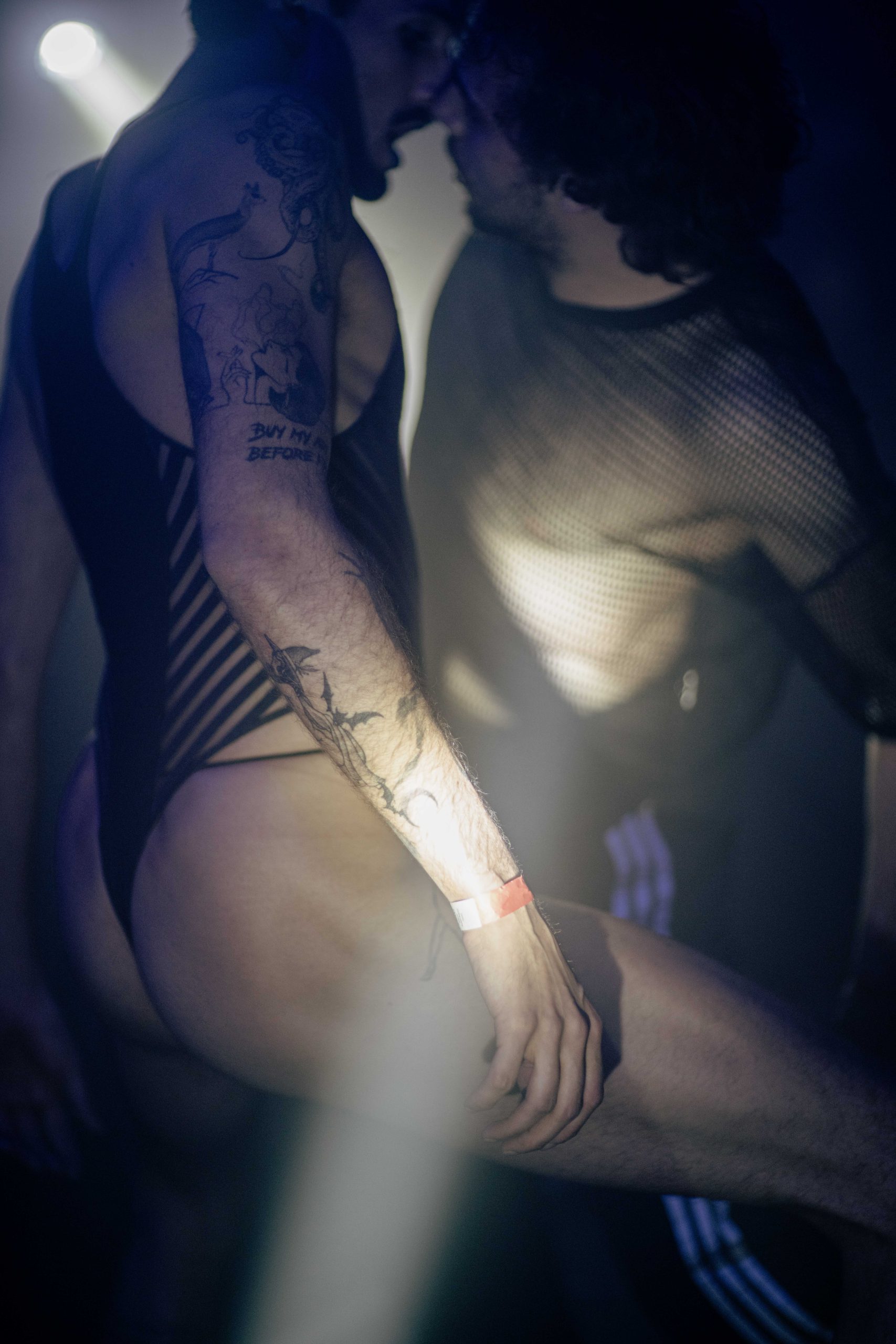 Lastly, can you share some insight into the idea of night life as a new theatre space?
What we love about performing at Paradigm is how close we can get to our audience, how intimate and vulnerable we feel with them when we are all dancing in the same space, on the same beat. Somehow the techno nightlife offers a very sparkling yet accessible stage for us, where theatre and performing arts are not an exclusive activity for the privileged few, but a pop experience for many. We strive to mix and combine the nightlife and the theatre world more than ever in our work. We aim to get closer to our audience and build a sense of community, belonging and care for each other. We believe this is something our generation desperately needs. See you on the dance floor, raving children!