We sat down with Timo from Contrarium and our creative director Paul to talk about the upcoming audio-visual event, what it means and about what visitors can expect. 
How did Contrarium actually come about?
Timo: "Originally, it was born from the observation that there are a lot of shows that have become bigger than the artists themselves. As a result, many acts have to be fitted into a timeline so that the event organizers can determine in advance how a show is structured. With Contrarium we (founders Timothy, Julius and Timo) are trying to invent a way where playing live actually adds value without sacrificing the show. This was the primary motivation for creating this concept. We hope our concept for live show lighting will become the norm within 10 years with people saying "Okay, if you can run a live set on stage, we'll get you get a super sick synchronized light show alongside it" and that people will become motivated to play more live music."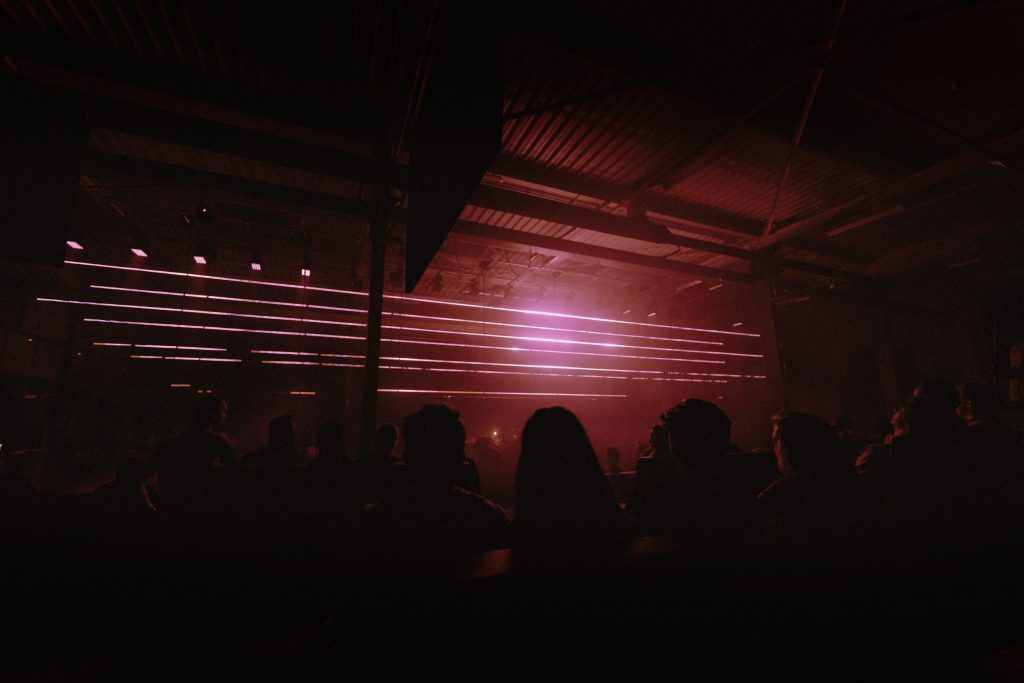 Sounds awesome. How far along are you guys in developing this?
Timo: "We've run into several challenges as we go through development. What kind of data do you need exactly? What is interesting data, how do you then convert that to light and sound and how do you make it usable for other people? With the kind of audio-visual shows we do, we're currently trying to see for ourselves what the most interesting end result could be through the use of different audio signals. Only when we're satisfied with the result in the long run, we look at how we can convert the process so that others can use it as well. Therefore, we are now focusing on music that is more experimental, which causes us to think and act out-of-the-box ourselves. We hope it ends up being widely applicable."
That's why we find it so interesting. There is a pure focus on the A/V experience, not necessarily the dance floor or partying itself. It does have common ground with that, but it's also a completely singular experience. After all, people are sitting during the show. So what can they expect?
Timo: "A whole range of sounds. Often it can be described as ambient or music but it's not really that. The artists will be creating all kind of sounds. Also very raw and noisy sounds. You'll see that the light result triggers the artists to create totally different kinds of sounds and tempos, making the whole thing a cinematic event. You could actually think of it as improvised and abstract cinema.  It's a complete experience in expression and storytelling during the show. Think of a long intro that puts you in a meditative viewing atmosphere. You'll be able to look into the soul of the performer standing there. The expression of improvisation is the primary element which is very interesting to me."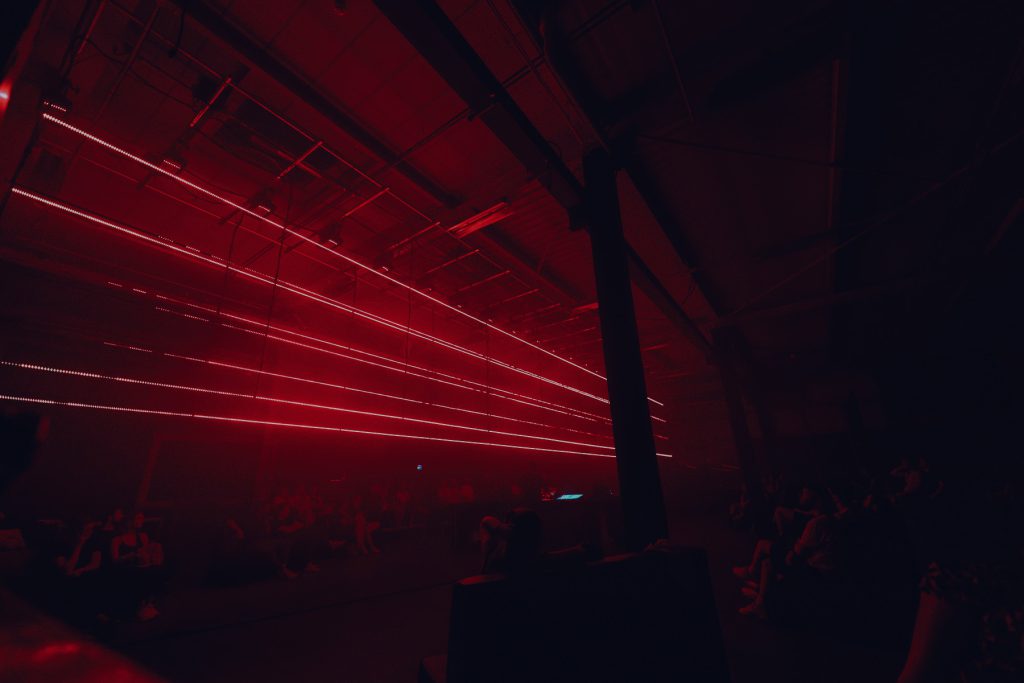 It is also an interaction between the light operator and the live artist where you are constantly interacting with each other, right?
Timo: "Absolutely. This edition will be extra special because we're going to do something we've never done before. Megan Leber and Albert van Abbe are going to make sounds, whilst we'll be reacting on what they do. Interaction with Boris Acket actually happens simultaneously where the light creates sound and vice versa. With Max Frimout I make light and send the data back to Max where he creates sound accordingly."
Can you elaborate further on the programming and how it came about?

Timo: "Of course, we've been working with Albert (van Abbe) for a long time. Albert is always up for experimentation and with a very entrepreneurial spirit when it comes to modulating sounds and creating them! He often reaches out with a helping hand, also for Contrarium. Max (Frimout) is more into performance art, so he is very used to picking up input from artists and converting that to sound through modular setups. We play into that. We've been working with Boris (Acket) at for a long time. Last year Boris perfected a kind of echo system that he's been designing for years. It's a system where he processes short audio signals into hundreds of echoes. That sound esthetic you get is linked to different parts of his installation that we are now turning into a live show with fixed time-line elements. Megan (Leber) is a true master in improvising with her gear en synthesizers. We are truly looking forward to her performance."
Nice. We're also going to put all the benches and chairs around the booth so people can chill out if they want too. Can they dance too?
Timo: "Basically everyone should do whatever they want. The most important thing is that you give yourself over completely. For me it works best if I can sit or lie down, so if people want to lie on the floor I just want to encourage them! Standing and dancing can be done but it's really about surrendering to it and not feeling like you have to start doing something because others are doing it."
Can you also describe it as a kind of "natural trip" once people dive into that? As a kind of otherworldly experience?
Timo: "That's actually what I aim to create. For example, you can basically get a psychedelic experience during meditation and we're trying to achieve that feeling with this show as well. After all, you see things happening that you wouldn't think possible. That light and sound are connected in such a specific way. At the same time, it has a very meditative vibe because of the slow-burn storytelling woven into it.

Paul: "Almost a kind of trance!"
How did your path actually cross with Paradigm's?
Paul: "That was even before Contrarium. We started talking to you guys then to see what was possible and we simply decided to put it all into motion! During the Corona-pandemic we wanted to organize it already because we could host seated events. Unfortunately at the time, the first period of eased corona restrictions ended, so this plan could not go through and it ended up on our wish list. We were able to host audio-visual experiences for the first time in the Romney Loods during Planet Paradigm 2022 and at the main stage during the night of Paradigm Festival 2022. We then immediately started talks with AddLive to host a similar thing for NYE and Paradigm Festival 2023. Linking Contrarium to this initiative felt natural and December 30 is reserved for that is its culmination."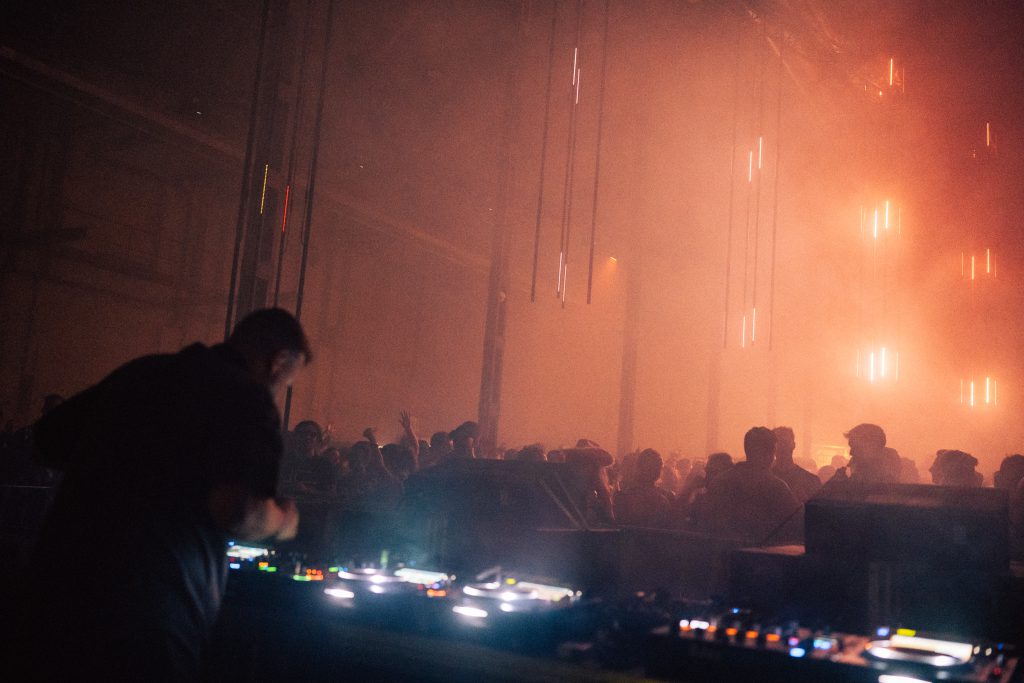 Timo: "We really love working together because Paradigm has such an open mind.  I'm not afraid to pitch ideas to you. You are honest about what you want and open to new things and experimentation. There aren't many organizations in the Netherlands that take this approach. We're happy we can finally do this in collaboration with Paradigm as this is a progressive step for the scene and industry."
Paul: "We also wanted it to be an accessible event beforehand. We wanted to have low ticket prices so that everyone can come on over and experience this. After all, the whole light installation is already being put to use during NYE. Now we can start using it a day earlier in a different context. Our aim is to attract everyone who's curious about a slightly different experience than they are used to from Paradigm. Utilizing art in different ways has always been important to us. In practice, this means it's often used in a supporting role on and around the dance floor. Now we are turning it into a separate event and that is super cool to do in a city like Groningen."
Thanks you so much for your candor and we can't wait to see it all in action on the 30th!